Company settings can be used to:
Require users to confirm their access to e-mail address used on regular interval
Determine the visibility of your company for other Ankeri users
Confirm access to e-mail address used
Requirement to confirm e-mail address on regular interval is set to No by default.
By toggling the switch to Yes all users are required to confirm their access to the e-mail address used behind their user account on the defined interval. This can be used to avoid giving users access to Ankeri in case they have left the company and do not have access to the email used.
First confirmation after switching to Yes is done after the defined period has passed (for example 3 moths).
When a user who hasn't logged into Ankeri for a defined interval (3 months in the example above), the user will be greeted with the following when trying to log in.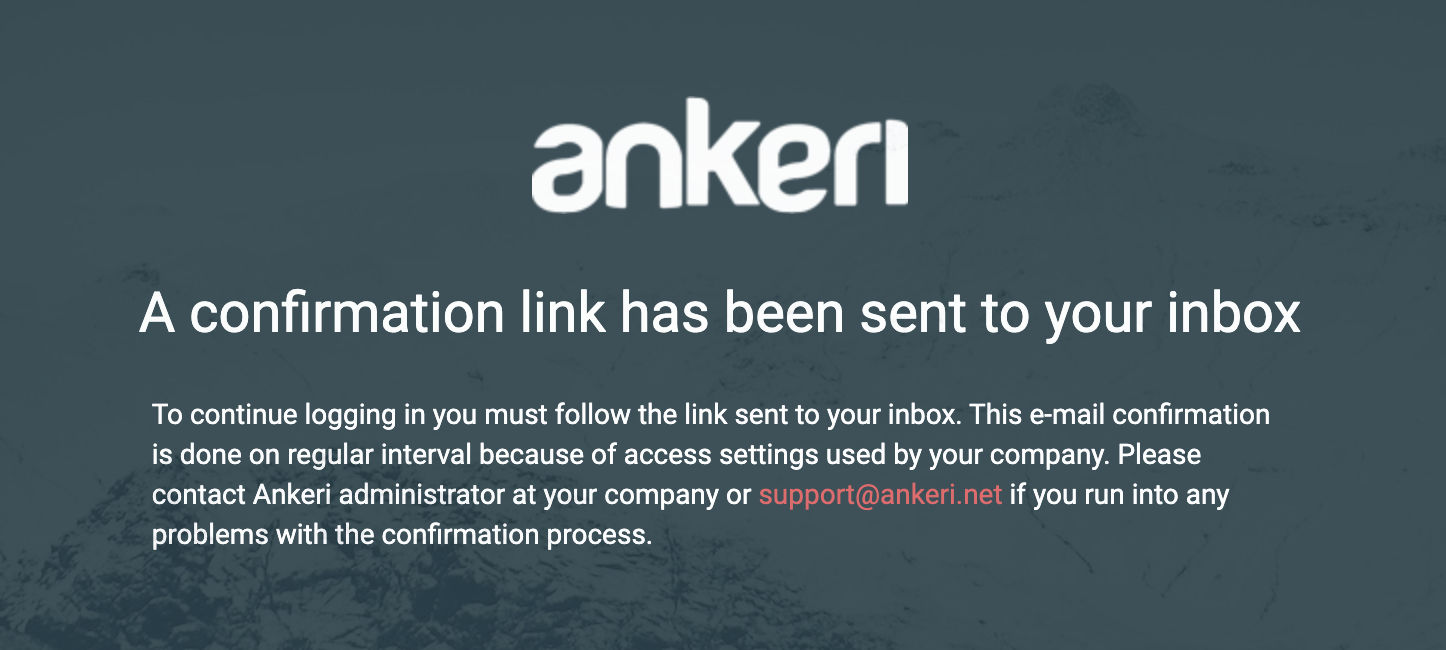 An e-mail will then be sent for the user to confirm her access to the e-mail inbox and continue to the login page.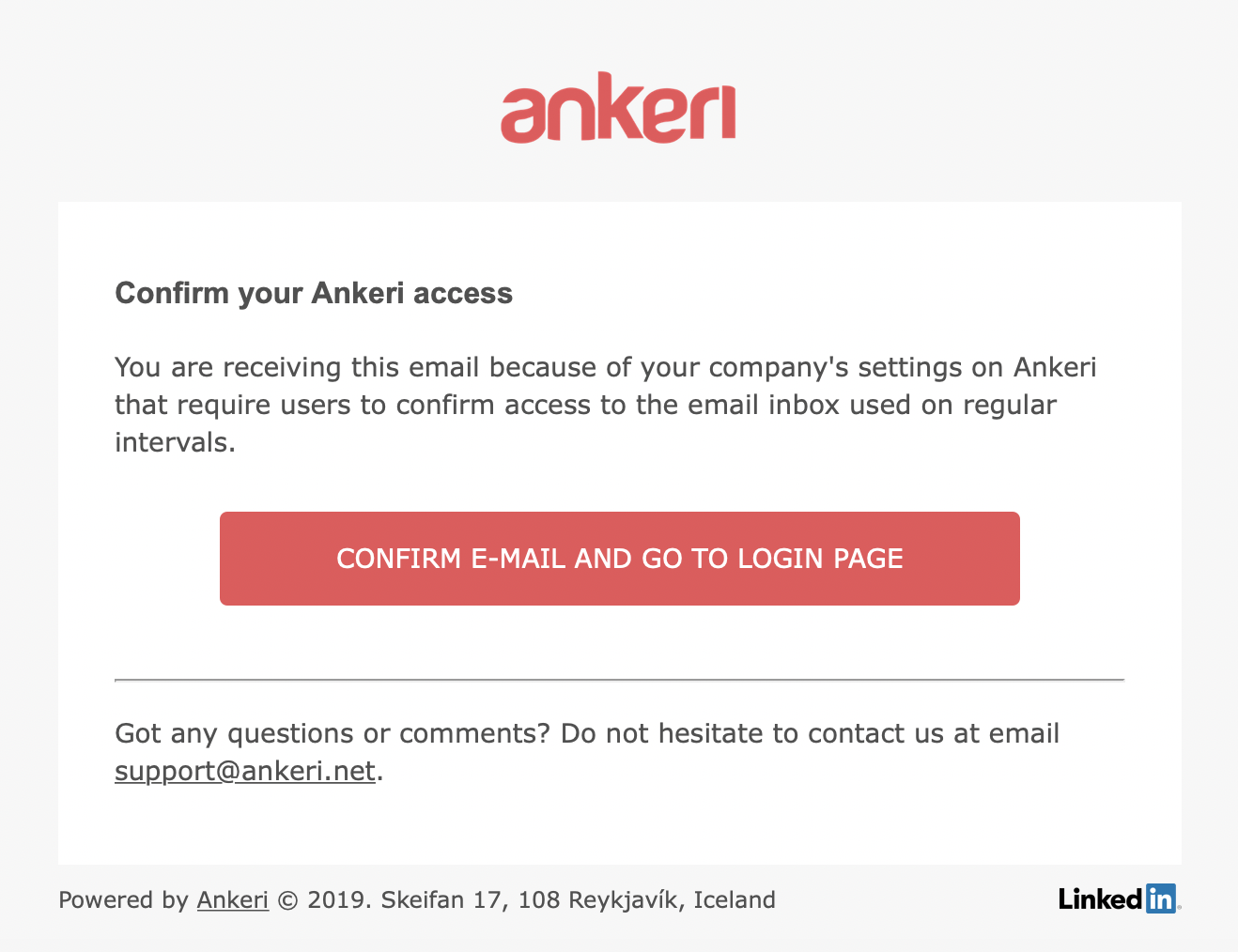 Ankeri administrator can also confirm access for users that need verification by opening User settings and clicking on the Verification needed link in the user settings header as shown below.
Note that external/system users that are defined to have API access only are not subjected to regular e-mail confirmation.
Visibility
Company settings section has different options for visibility depending on whether your company is registered as a charterer or a ship owner.
Charterers
As a chartering company you will by default be visible to all ship owners registered on Ankeri and by that means have option to use ship profile data from those ship owners as a data source.
You can also choose to to hide your company from all ship owners on Ankeri. By choosing not to be visible, your company will not get the option to import data directly from ship owners' ship profiles, i.e. the Data source as ship owner.
Note that by being visible to all ship owner you will simply be allegeable to get access to ship owners' data. In future version Ankeri may on the other hand offer ship owner the option to select which of the visible charters will get access to their data.
Ship owners
As a ship owner you will by default give charterers access to use data from your ship profiles to pre-fill their own profiles prior to sending them to you for review and verification. This can greatly simplify the process of filling out chartering questionnaires.
This will only give access for those charterers that choose to be visible on Ankeri and you can always opt out from this setting.