Account types
Customer from registered company
If your company is already an Ankeri customer and registered as such, you can go to the login page for Ankeri at https://platform.ankeri.net and click in the Register here link as shown on the registration process below.
Free account (invitation only)
If you've received an email with invitation to register for free account - simply follow the registration link given in the email.
Registration process
On the Register new account page you should fill out the fields and register as a new user.
If you are from a registered company then you should make sure to use an email domain that matches the one used by your company. Your company can have many different email domains registered if needed.
If you are coming from an invitation email you email should already be filled out on the Register new account page.
Password strength is assessed when being entered. Passwords that are not strong enough get comment with X at the end while a ✓ will appear once the password is strong enough.
Also make sure to let us know that you are not a robot by checking the reCAPTCHA checkbox.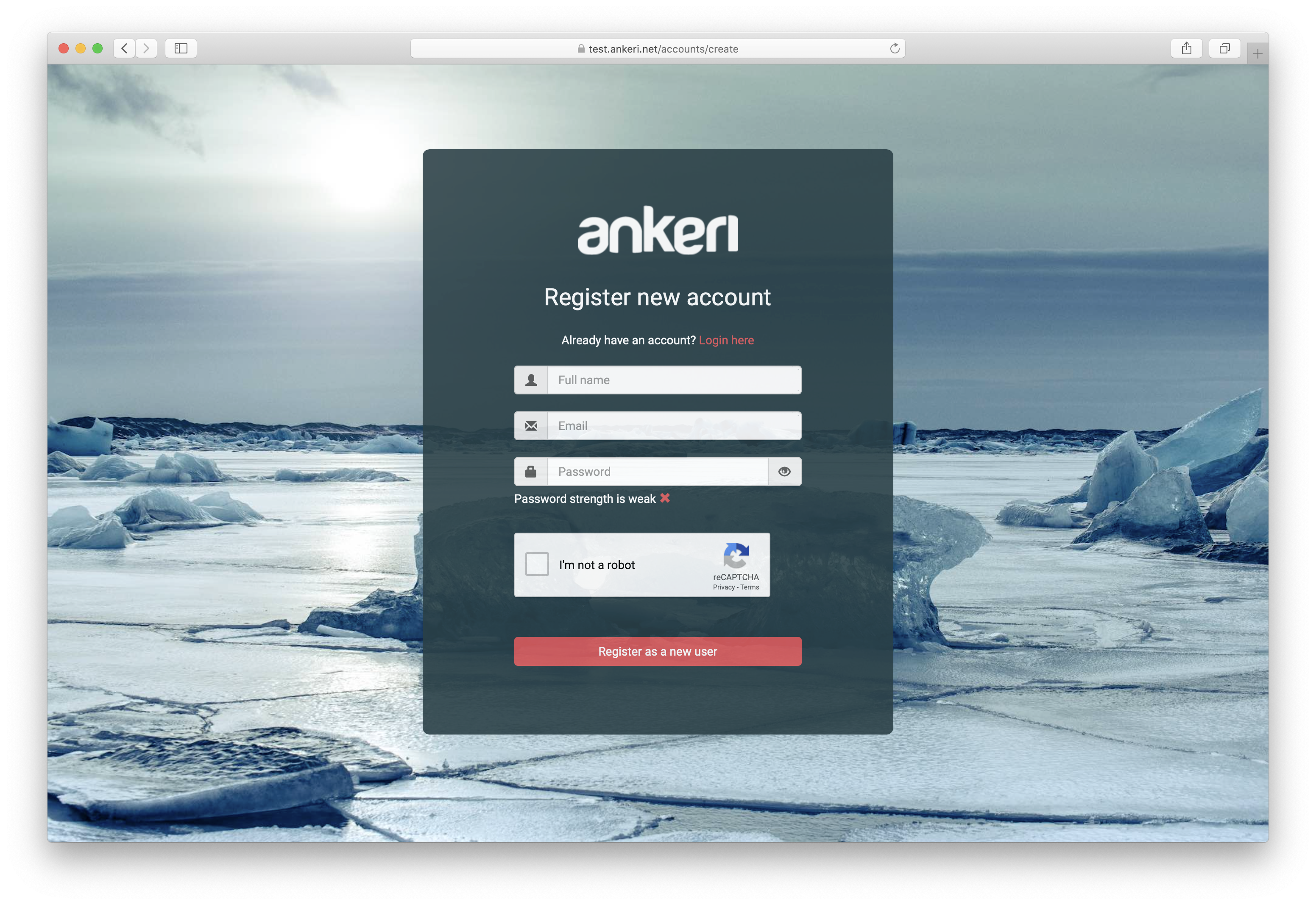 By clicking on Register as new user you will be greeted by a message. If everything goes well you should see the following message.
Once you've submitted a request to register new Ankeri account you will receive an email similar to the following where you are asked to verify your registration.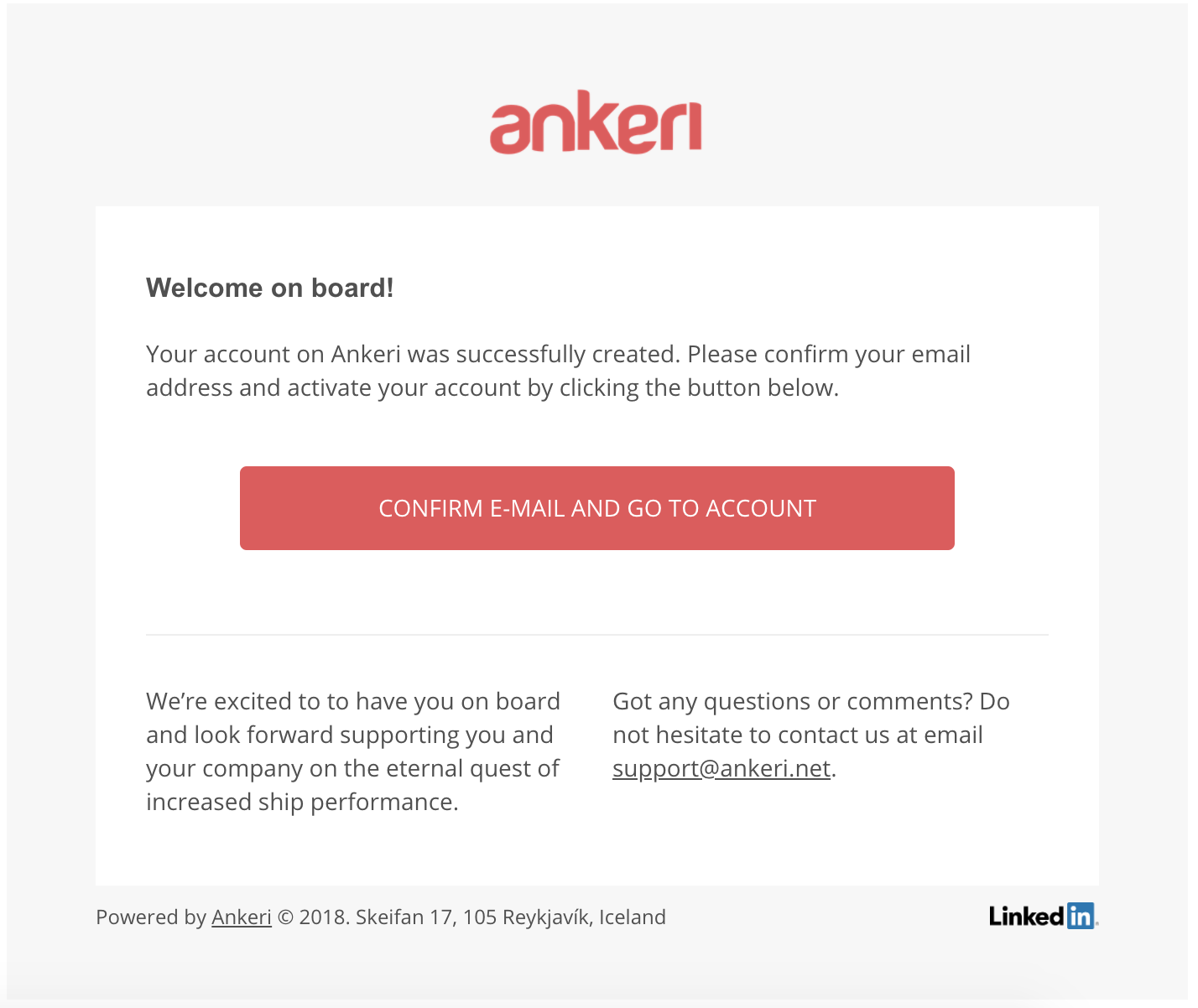 Note that the link in the confirmation email will expire in such a way that the verification must be made within 24 hours after the registration.
When logging in for the first time you may be greeted with the following message while waiting for an Ankeri administrator at your company to activate your user account.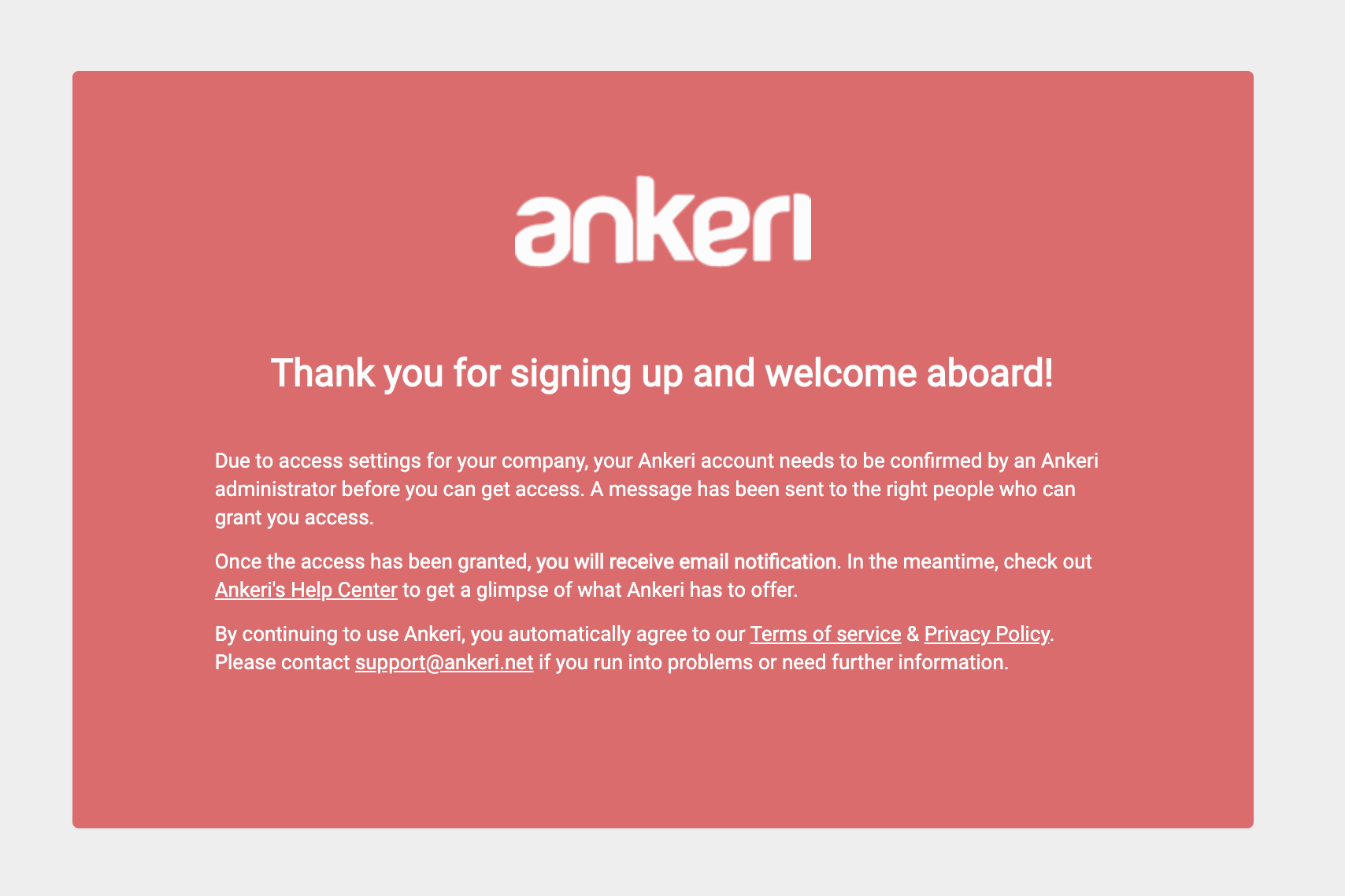 You will then receive a notification email once your account has been activated.