There are currently two ways to add a new ship profile to Ankeri
Manual addition From IMO number
Automatic addition From data sources
Both functions can be accessed by selecting the plus sign on the top right corner of Ships page, as shown on the figure below.
Following sections provide more information about the two options provided.
Manually add new ship profile
To manually add a new ship profile based on known IMO number, select the plus sign on the top right corner of Ankeri and from the dropdown click on Manually add new ship profile.
Type in the IMO number and Ankeri will look it up and provide information based on what we have on file for the given IMO number. If no ship is found on file, you can still create a ship profile that will get the ship name Unknown.
If the IMO number in question is already available on Ankeri, you will be given the option to either go to that ship profile (if you already have access) or request access from the owner of that ship profile.
Add new ship profiles from data sources
When new ship profiles are available from data sources an indication is shown next to the From data sources option on the plus button.
From the dialog shown below you can decide from which sources you'd like to add your ship profiles. If new ship profiles are available, it is indicated as shown below (3 new available).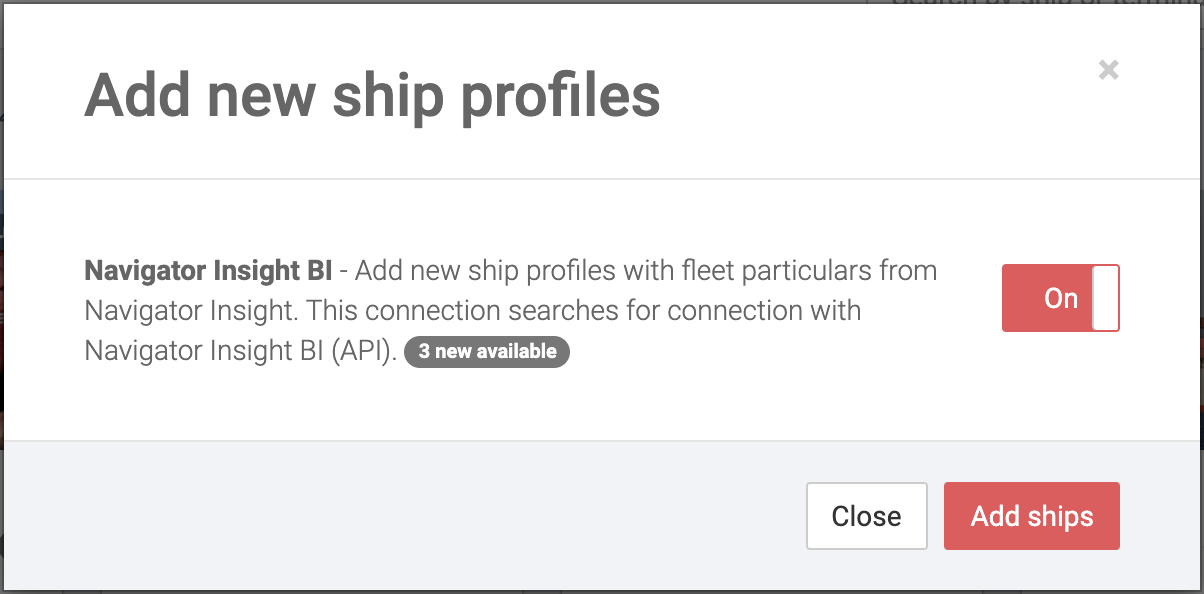 Note that only selected data sources offer the addition of new ship profiles.
Proprietary sources
Ankeri can also be connected to proprietary sources such as JSON APIs, XML files, etc. Send us a line if you are interested in adding your own proprietary connection.