All changes made to an Ankeri ship profile are tracked and made visible within each profile. The information is available under Information in the Specification tab where it is shown on the following form.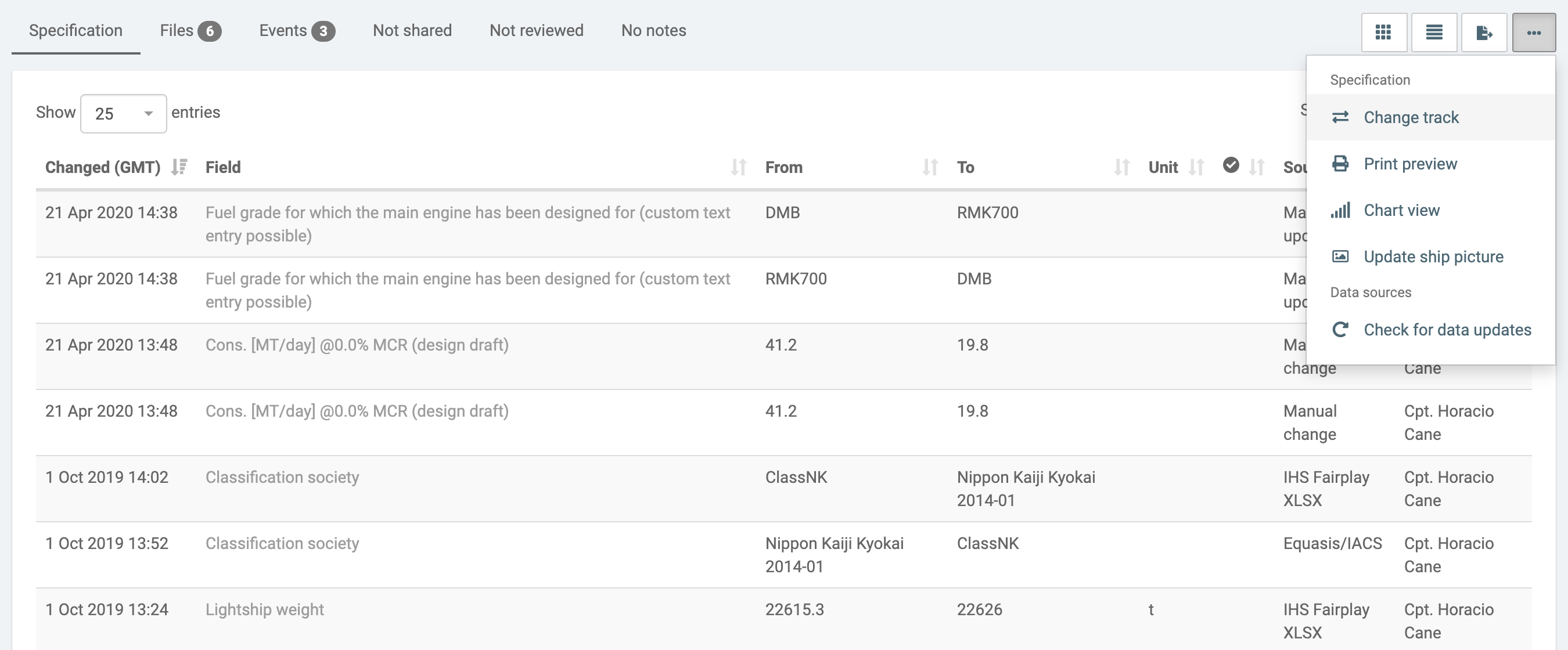 Column descriptions:
Changed (GMT) - date and time when the change took place using GMT time (sortable)
Field - name of the field that was changed (sortable)
From - value of the field before the change was made
To - value of the field after the change was made
Unit - unit of the field
(Checkmark) - indicates if the given value of the field has been reviewed (sortable)
Source - name of the source used to update the value (sortable)

Internal source (initial values provided by Ankeri)
Manual change
Navigator Insight XML
Ship DB
Internal XML (proprietary)

Changed by - name of the user who made the change (sortable)

The value of this column is hidden if a change was made by someone outside your company or the company owning the ship profile
Note that change tracking only shows the latest 300 changes.
Note: Changes made before March 2018 are not included in change tracking.
Tracking individual fields
Each field provides a link that can be selected to filter the data for that field only. Click on Clear filter to clear the filter and go back to viewing all changes.